Anthony Janga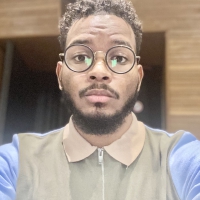 Future Guides
Position:Innovation Officer
Organization:Bonaire Innovation and Technology Lab

Email:

My name is Anthony Janga, 23 years old. I come from Bonaire, a small island of 20.000 inhabitants. At the moment I am doing my Bachelor in Aeronautics with the ambition to become an Insoector to ensure that aviation becomes safer and more sustainable.

I believe that young people should have more to say, especially in decisions that affect them, reason being why I started a thinktank to represent the voice of young people; where we ensure that young people can give input and have a seat at the table with decisionmakers so that hey can have more influence in the making of policies on the areas of social development and sustainability.

As a small island, we suffer the consequences of other countries' activities. We are already experiencing a rise in sea level and extreme westher. It is my belief that our small island can be a living lab where we can test out different sustainable innovations to combat these problems. This is something that we, as young people of Bonaire are working on to implement together with professionals and decision-makers.