Felix Greving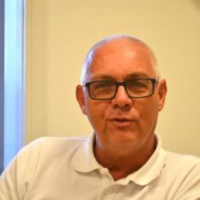 Felix Greving works as Leader Technical Management at Fundashon Mariadal (FM) Bonaire CN and is coordinating the services of the Air Ambulance. Specially Felix is responsible for technical and management innovations.
Fundashon Mariadal on Bonaire is active in healthcare and recently also as pioneer in the field of electric flying. In association with other vital organisations Fundashion Mariadal is active with innovations on healthcare and aviation.
Fundashon Mariadal moves on in a multidisciplinary ecosystem with the ambition to sustainable the society on base of culture, nature and economy. Fundashon Mariadal creates value by participating in involved organisations and by performing innovations.