Raquel Weisz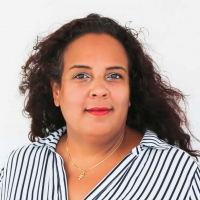 Raquel Weisz is a specialist in leadership development and lives on Curaçao. For many years she has gained strategic working experience in highly complex politically sensitive organizations in the private sector, as well as government and the non-governmental sector.
In 2016 Raquel decided to found her company Creating Milestones (www.creatingmilestones.today) which focuses on leadership development for managers, directors and ambitious professionals. Besides her activities for Creating Milestones Raquel writes policies as a change management consultant whilst writing articles and blogs about leadership development.
Inspiration is one of Raquel's drivers. Therefore, she always searches for new sources of inspiration. Based on this motivation Raquel is following innovations and disruptors in several markets. These organisations which often operate value-driven, are proactive flexible and bold. This requires that traditional organizations in markets that disruptors enter, need to be able to adapt e.g. their vision and mindset.
A positive impact of innovation can only be established through knowledge sharing and collaboration. Both essential to ensure an added value and advantage for the country. Looking at innovation from the standpoint of the dynamic concept of leadership, the possible impact of such disruptors on the markets and traditional organizations are extremely interesting. For that reason, Raquel watches those developments closely in the context of leadership and forms her opinion.