Sabine Berendse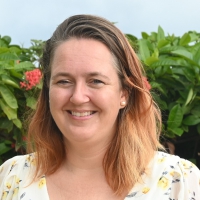 Sabine Berendse is the founder of Green Phenix. This is a social enterprise focused on creating a circular and inclusive economy to safeguard oceans. Sabine is a purpose driven entrepreneur with over a decade of experience in nature conservation.
The joined work of Sea Turtle Conservation Curacao and Green Phenix has been awarded the International Grassroots Conservation award and as of February 2022 Sabine joined as member of the IUCN Marine Turtle Specialist group.
Using innovative technology for conservation, building bridges and involving the community to create a more sustainable future for Curacao and surrounding islands is Sabine her passion.